Water within a pool within a river
Published July 8, 2013
I don't keep an eye on the Kickstarter style projects nearly as much as I should, but recently stumbled across this one - a New York-based initiative called + Pool. They essentially want to build a swimming pool in the river, filtering the natural water and making it accessible to everyone.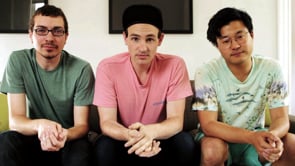 This seems like such a good idea, although I must admit, I wouldn't want to walk along that big ol' access path in just a swimming costume. But if that's the only drawback, that's good news!
As well as the concept of using the water that is naturally available, I also really like the design aspect. The plus shape means they can close off bits of the pool depending what's happening, have it all open to everyone, or just have one of the straights open for "swim meets". It seems very flexible.
It looks like the creators are Kickstarting several different stages of the process, and at this point they have got the go ahead from an engineering firm that it can happen and have just raised enough cash to start testing. I'll be interested to see what happens next!